Interior Basement Waterproofing Services in Erie PA and Surrounding Areas.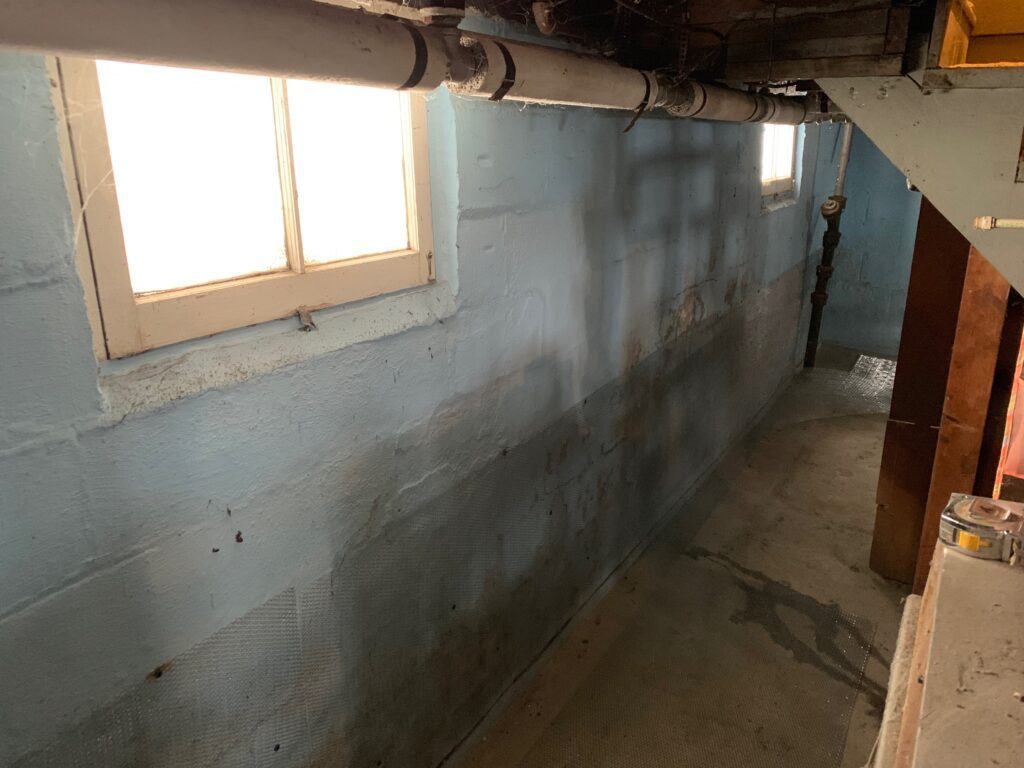 No one can understand the agony of having a leaking basement better than someone with a cold, damp and mold-infested house. A leaky basement doesn't just affect the house; it also endangers the safety and well-being of your entire household. If you are experiencing a similar problem in Erie, County contact Antonio and Son Contracting today!
There certainly is some value in sealing your basement components like wall cracks and masonry walls using seal things and plug-up holes such as waterproofing paint, hydraulic cement or sealants; however none of these are the right materials and processes for fully preventing leakages.
Interior Basement Waterproofing Systems
At Antonio and Son Contracting LLC, we boast in-depth experience delivering unmatched interior waterproofing services to the greater Erie area. From Sump pumps to French drains, we deliver dependable interior basement waterproofing solutions that guarantee rock-solid results every time—on budget and within the set timeline.
When it comes to your basement, drainage is the most important element in any external or internal waterproofing system. Our interior waterproofing system features the French drainage method which uses a sump pump to expel water that has naturally permeated through foundation walls out of the structure. This combination keeps your basement dry by stopping water from creating the pressure it requires to enter the basement in the first place.
Our Interior Basement Waterproofing Solutions
Our French drain technique, also referred to as "drain tile" is usually installed inside or outside your home's foundation and ensures your basement remains dry without needing maintenance or repair services. The interior French drain system is installed after removing a strip of concrete floor surrounding the perimeter and excavating a shallow trench to the base of the footing.
The sump pump system ensures that any water collected is immediately and properly drained. Our sump system features superior quality sump liners and sump pumps—and we prefer the durable, simple and uncluttered liners for all our installations. We also use the discreet and nearly invisible discharge options. The sump method acts as a bailout for flooding and the more serious basement leakages. Anytime water enters your basement, sump pumps are a sure solution to expel it.
Interior basement waterproofing is not only necessary for removing water from your basement, but also to prevent possible future damage to your house. With over 40 years of experience offering premier masonry repair and restoration services in Erie, County, we understand that the best way to ensure your basement stays dry has nothing to do with coating, sealing or plugging things.
Get An Estimate On Our Interior Basement Waterproofing
Not all interior basement waterproofing systems are recommended. As such, it's always best to have your crawl space or basement inspected by a professional contractor to determine the best system for your home's needs.
When it comes to interior waterproofing for a dry basement, one thing is for sure, only qualified and skilled basement waterproofing contractor has the expertise to install it properly. So quit your plans for a DIY French drainage or sump pump installation and trust the expert Erie interior basement waterproofing contractor to handle the job for you.
Contact Antonio and Son Contracting LLC today for more information on our interior basement waterproofing systems.