Foundation Repair Services for Erie PA and Surrounding Areas.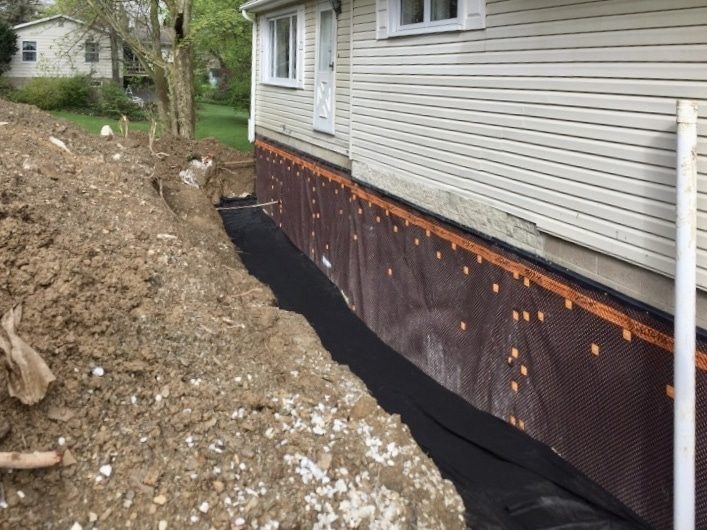 Foundation Repair Services
The foundation is the one of the most important parts of your building. Cracked, crumbling, or sagging floors and walls might mean that your foundation is damaged. Antonio and Son Contracting, LLC can diagnose any foundation issues in your home or business, and offer prompt and professional foundation repairs. We use various techniques to either repair or completely replace your walls. All of our foundation repair services are competitively priced.
Once we're finished with all foundation repairs, your foundation will withstand moisture and soil movement. The employees at your business or the members of your family will be completely safe with a restored foundation.
Common Signs of Foundation Problems in Homes and Commercial Buildings
If you notice any of the following signs in your home or commercial building, you should have your property properly examined by professionals with a long history of working with foundation repairs.
Bowing walls
Foundation settling or sinking
Foundation upheaval or lifting
An especially damp crawl space
Cracks in the walls or floor of your foundation
Cabinets and counters separating away from the wall
Sagging of the floors within the interior or uneven floors
Cracks in the drywall or ceilings within the interior of the property
Gaps around doors and windows and doors that stick or don't open/close properly
Left unaddressed, a small foundation issue can quickly turn into a major foundation repair project. If you notice any of the signs of foundation damage, it's important to contact a foundation repair expert right away before it becomes a problem.
Call Us Today to Learn About Our Foundation Repair Services
No one likes spending extra time and money on what could have been a simple foundation repair. Before foundation issues worsen, contact the team at Antonio and Son Contracting, LLC. We have over 40 years of experience with providing long-lasting foundation repair work. Call today!